Student Life
Students in our program organize and participate in a variety of extracurricular activities on and off campus that are designed to ensure that students learn with and from one another. These activities include:
Graduation 2021
Diwali Festival of Lights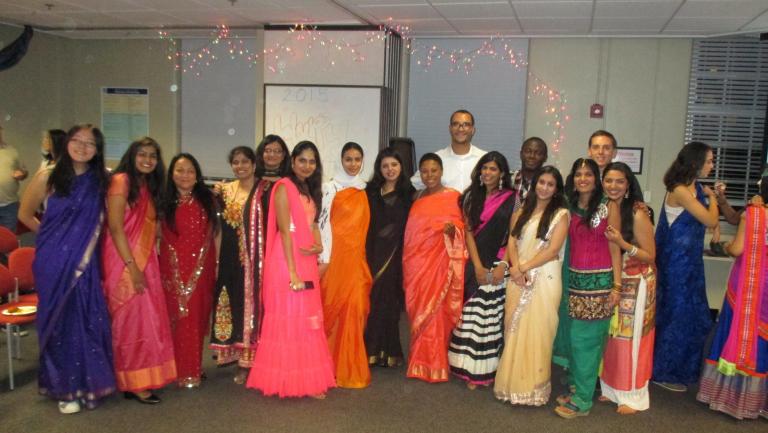 Each fall, Dr. Sona Vasudevan and our students from India organize a Diwali Festival party to celebrate the traditional celebration of the victory of good over evil, of light over darkness. This popular event includes traditional dance, delicious food, and a festive spirit!
Department Holiday Party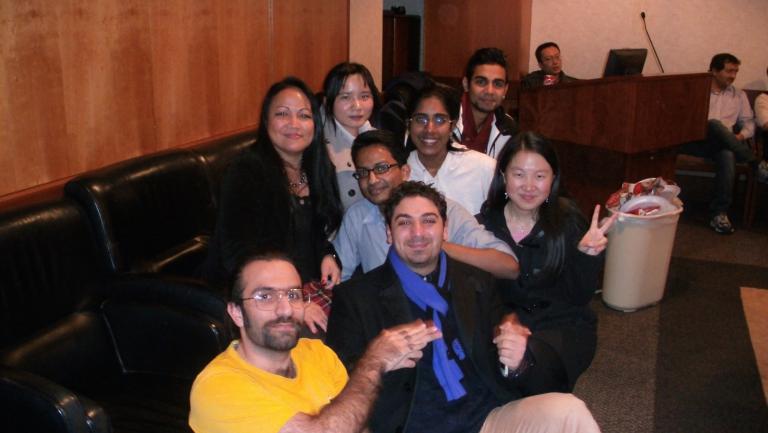 Celebrate the holidays (and the end of finals!) with the entire department–faculty, staff, and students. The Department pulls out all the stops for this one; the 2016 party was held in Epicurean!
Chinese New Year
One of the most popular events, organized by BGE! Celebrations include traditional Chinese New Year food, a calligraphy station, a Make-Your-Own Dumplings station, and a student performance on a traditional Chinese musical instrument, the erhu.
The MS Biochem vs. MS Biotech Soccer Game!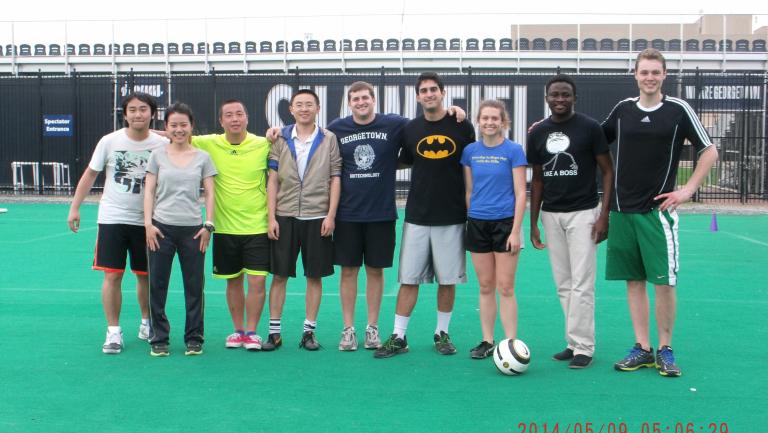 This is your chance to nurture your competitive spirit! Students from our program play against students from the M.S. Biotechnology program, duking it out on the soccer field. Oh, and by the way, our program is the current reigning champion!
The Spring Barbecue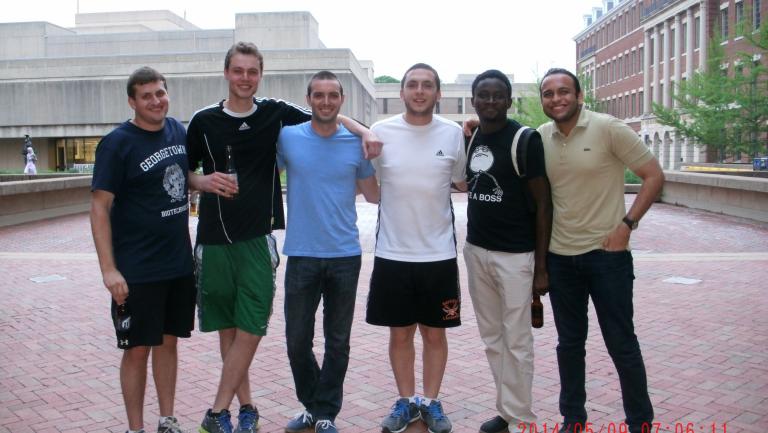 Who doesn't love free food, especially when it's BBQ?! This annual event is a great chance to kick back, relax, and enjoy the camaraderie of your classmates before everyone goes their separate ways after Commencement.
Medical Center Graduate Student Organization
"[MCGSO is] a student-run organization that includes all Biomedical Graduate Education (BGE) students at Georgetown University. We aim to promote graduate student interests; serve as a liaison between the student body, the administration, and the faculty of the University; and create opportunities for graduate students to develop professionally, socially, and academically."

MCGSO Website