James O'Brien (2016)
DDS Candidate, New York University College of Dentistry, Class of 2020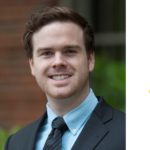 I came to the GU Graduate School of Arts & Sciences Department of Biochemistry and Molecular & Cellular Biology as a stepping stone to a career in medicine. After considering several options, I selected the one-year Masters in Biochemistry and Molecular Biology because it provides the perfect education to start a career in medical research or as a foundation for dental or medical school.
The way the program is structured with core courses, electives, and laboratory applications gave me the freedom to tailor my degree to suit my needs. I can honestly say that my Georgetown education is serving me well. I am very grateful to my research advisors, Drs. Cynthia Simbulan-Rosenthal and Dean Rosenthal, who supported and mentored me. During my spring semester internship, I learned so much from them as they performed original research to develop novel treatments for cancer by attempting to improve immune system recognition of malignant melanoma cells. The research currently being performed at Georgetown is changing the way that the medical community approaches cancer treatment and I am proud to have been able to see this first hand as a graduate student intern.
At our department graduation, Department Chair Dr. Elliott Crooke, stated in his speech that "Biochemistry is the backbone of medicine." I have found this to be very true. After completing my Masters at Georgetown, I was accepted to the New York University College of Dentistry. This was a dream come true for me. In my first year of dental school, the curriculum has included classes ranging from histology to neuroscience to gross anatomy – all of which require a fundamental understanding of biochemistry.
The knowledge that I gained at Georgetown has enabled me to succeed in these courses and others with confidence. I look back with fond memories of my time at Georgetown. The curriculum was challenging but the friendships and camaraderie among the graduate students helped us get through it. During my brief time in DC, I made friends with students from all over the world and I look forward to hearing of the great things they accomplish in their careers.