Nevil Khurana
M.D./ Ph.D. Candidate, Wayne State University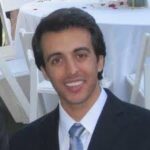 The M.S. in Biochemistry and Molecular Biology program prepared me well for the demands of an M.D./Ph.D. program. Having been removed from a strict academic environment for some time, when I made the decision to commit to a career as a physician-scientist I began looking for research-intensive masters programs which would prepare me well for the next step. The program at Georgetown fulfilled just that.
From an intensive background in biochemistry and laboratory techniques, as well as the close proximity to not only labs at Georgetown, but the Lombardi Cancer Center, NIH, and other government agencies, the program establishes a high level of scientific proficiency while allowing students the flexibility to pursue research interests in line with their future career goals through the research internship. Personally, I was able to continue my research interests in therapeutics for recalcitrant cancers through a prostate cancer research project in Dr. Banerjee's laboratory. Furthermore, the electives available through the program offer a degree of breath allowing students to pick up ancillary skills making them more proficient researchers. I was able to develop a degree of expertise in bioinformatics through Dr. V's course offerings.
Irrespective of the academic and research offerings, what makes the Georgetown difference is the faculty. The professors are dedicated and invested in student success, both at Georgetown and after graduation. I am very glad I chose the program to launch my career as a physician-scientist, cherish the friendships and mentorships that I have formed at Georgetown, and will be leveraging the knowledge, experiences, and skills I developed through the program for many years to come!